First of all: Understand how learning Spanish really works
Before we get started, we need to set some things straight… Because years of language education at school and in traditional courses (maybe even using language apps) have probably left you with some wrong (and counterproductive) ideas about language learning. If we don't fix that now, you're going to waste a lot of time.
People who learn (or teach) languages this way see language as a collection of words and grammar rules. A programming language with rules that you use to construct sentences from the ground up every time you want to say something.
So how DOES learning Spanish work then?
You learn some basic words to describe concepts, objects, feelings etc. So far so good.
But now, you start observing native Spanish speakers. You listen to what they say in conversations, and how they say it.
Because you're observing, you discover exactly how native speakers express themselves… because you have the words and word combinations right in front of you.
While listening, you might start thinking: "Ah, so THAT's how a Spanish native speaker would say it!"
The structure of their sentences will probably be a little bit different from what you're used to in your mother tongue. So you get some grammar explanations that explain what you see in the native speaker's sentences.
(Read that again. They EXPLAIN what you see in actual speech. They don't necessarily PRESCRIBE how you should construct sentences like a native speaker! 🙂 )
You've now seen which word combinations native speakers use (they're called chunks), so you know they're correct. So instead of learning single words, you immediately learn these word combinations. That way, you can bypass a lot of grammar rules.
You start using these word combinations yourself while speaking Spanish.
You keep listening and observing more and more, so you can discover more of these word combinations.
There we go: you speak with natural sentences that a native Spanish speaker would also use. From the very beginning.
I call this the OBSERVATION approach for learning languages — and it's the fastest way of learning languages I've ever seen. What's more: it's incredibly intuitive as well 😉
This is what learning with chunks can do for you
What This Guide Is Not About
Repeat the same question to several Spanish-speaking children, and you might just get different replies! Depending on the area in which you live, now everyone agrees on what official alphabet should look like. However, the leading authority is Real Academia Española (RAE), who says it should look like this:
In fact, if you read a Spanish dictionary, the "ch" and "ll" words are listed separately, and not together with "c" and "l". All in all, that would bring the total letter count to 29 because of "ch," "ll," and "ñ." Some other sources include "rr" as a separate letter, which would make it 30. Yet other sources do not count the "k" or "w", because they only exist in borrowed words like whiski and koala.
Spanish Alphabet Fun Facts!
How to learn Spanish: Our 10 key steps
1. Consider a big lifestyle change
For the sake of honesty, it's worth acknowledging that a dramatic lifestyle change is the quickest way to fluency. Try to put yourself in a situation that makes it impossible for you not to learn Spanish. For example:
How to introduce yourself in Spanish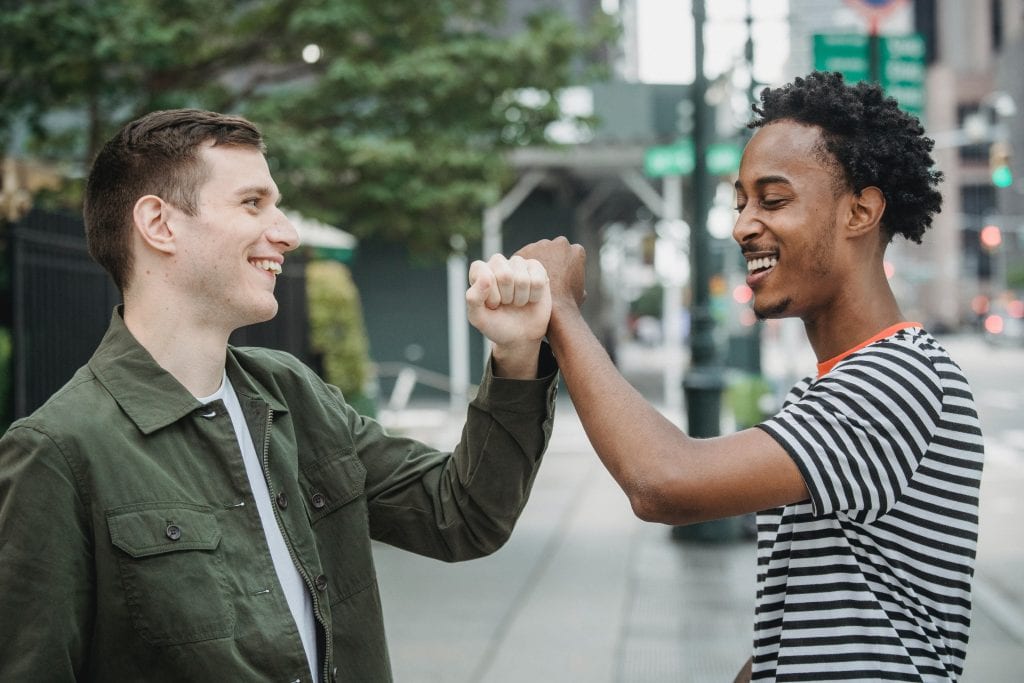 2. Read as much as possible
Reading in a foreign language might seem challenging, but if you find stories or articles at your level, it can be a huge help. In his top tips to learn a language fast , polyglot Ollie Richards suggests starting with short, simple dialogues that you would find in any textbook.
When you're reading, you can highlight words and phrases that you don't understand, note them and look them up. This will help them stick in your mind and broaden your Spanish vocabulary . Reading will also give you an understanding of grammar and how to structure sentences.
3. Take speaking-based Spanish lessons with a tutor
With so many apps and games available to learn Spanish online, it's tempting to believe that language lessons are no longer necessary. However, if you want to learn a language fast, there's no substitute for having a professional teach it to you. Online tutoring is a flexible and cost-effective way to do this.
Most importantly for your progress, 1-on-1 tutoring means you'll have the chance to practice speaking Spanish from lesson #1. Some learners take Spanish lessons for years but can still barely string a sentence together. Others manage to have a basic conversation after only a week or two. The difference? The second group started speaking before they felt "ready!" Speaking is a very different skill from writing, reading or listening, and there's still no method of practicing that's as effective as working with a live partner.
" If your priority truly is to speak, then speak already! Do other things too, as these are all part of the language learning experience and necessary to live a full life through the language, but speak! Speak NOW. Meet a native in person or online and show them what you're made of, make mistakes and get through it – this is the best way to speak better quickly."
Luckily, finding a great tutor to practice your speaking with has never been more convenient or affordable. With online tutoring sites like Preply, a private online Spanish tutor can cost as little as $5 per hour. If you're serious about learning Spanish, making a human connection with a tutor and investing that little bit of money in lessons will keep you accountable to your goals like nothing else.
4. Memorize the first 2,000 words
According to the Spanish Dictionary from the Real Academia Española, there are 93,000 words in Spanish. But even when you get to native-level fluency, the most common ones will still be doing most of the heavy lifting in your daily conversations.
It's common sense that some words appear a lot more frequently than others, and some research suggests that learning the most common 2,000 words will allow language learners to understand 80% of what they need.
: An online game that helps you learn vocabulary in context. You choose to play with the first 500, 2,000 or 1,0000 most common words. Instead of memorizing them by heart, you select which word fills in a blank in a particular sentence from a list of options. It's excellent reading comprehension practice.
Memrise : a particularly playful flashcard app. There are packs of the most common Spanish words , and plenty of games to help you study them. Check out our detailed review of Memrise if you want to know more. a no-frills flashcard app that has something of a cult following among language learners . It uses spaced repetition techniques to help new words "stick" in your long-term memory.
Duolingo : Duolingo is a great free app that allows you to build vocabulary from a basic level. It is limited because you can't practice or hear real conversations, but it is handy for establishing your first 2,000 Spanish words .
5. Learn the basics of grammar
Many successful adult language learners didn't enjoy grammar in language lessons in high school. For a lot of us, those memories have just blurred into one prolonged conjugation exercise.
Frequently asked questions
How long does it take to learn Spanish?
It takes the average English speaker about 575-600 hours, or 24 weeks of full-time study, to get fluent in Spanish. So, if you're only studying one hour per day, that works out to about a year and a half. 'Fluency' is difficult to define because everybody progresses at different rates, and there are many contributing factors. However, achieving a conversational level of Spanish is possible for English speakers within 3 months.
How can I learn Spanish fast?
If you're interested in learning Spanish quickly, you have to be committed. Consume as much of the Spanish language as possible in the first 3 months. Read it, listen to it, and of course, speak it. You can also follow these 10 tips to learn a language fast from polyglot Olly Richards.
How can I learn Spanish for free?
There are lots of great free language learning tools available online. These include apps for both iOS and Android , podcasts , Youtube videos, and blogs on topics like how to introduce yourself in Spanish . These can be a great way to get started without spending a penny. Search for the areas you're most interested in or the questions you have, and try to find free content on your favorite platforms.
Is Spanish hard to learn?
This is a tough question to answer, but it is a relatively easy foreign language for English speakers to learn . Both Spanish and English use the Roman/Latin alphabet, just like many other European languages, including Portuguese , French and Italian , so in terms of letters used, they are almost identical. Plurals also work in the same way, and there is a lot of shared vocabulary. However, learning Spanish does have challenges. For example, the speed with which native Spanish speakers talk to each other and pronunciation can be difficult for beginners. But, if you're considering learning Spanish as an English speaker , you shouldn't be put off by the difficulty.
What is the best way to learn Spanish?
There is no single best way to learn any language. It takes a combination of different study techniques, and each person is different. Despite this, consuming as much Spanish as possible is the best way to start. It doesn't matter if it is reading, listening, or practicing speaking in 1-on-1 lessons with a tutor ; you need to do as much as possible. The more you do, the faster you will progress. One of the crucial things Spanish learners can do at the start is to learn the regular verb conjugations as these give the basis of forming sentences in the Spanish language .
Resource:
https://effortlessconversations.com/learn-spanish/spanish-for-beginners/
https://speechling.com/blog/how-to-speak-spanish/
https://preply.com/en/blog/how-to-learn-spanish-and-succeed/